Continuing the recent whirlwind of change engulfing the UConn program, freshman forward Vance Jackson announced his intention to transfers on Tuesday.
Jackson announced the move in a tweet following several days of cryptic — perhaps ominous in hindsight — remarks from him and his father. A Dime Back reached out to Jackson's dad, Vance Sr., on Sunday night, who said they were "just trying to wait and see which way the program is headed." Less than 48 hours later, Jackson is now gone.
The Huskies have now lost two young players this offseason. Sophomore Steve Enoch announced his transfer last week. Associate head coach Glen Miller has also left the program after being fired, as reported by Gavin Keefe.
Following a season that saw the Huskies go under .500 for the first time in 30 years, tensions are running high inside and outside of the program. Coach Kevin Ollie is now tasked with filling several unexpected open scholarships, and hiring an assistant to serve as his right-hand man, all while protecting against further defections on his roster.
The loss of Jackson is both optically and strategically problematic. As Ollie and UConn continue to grasp at organizational stability, shedding once-heralded recruits before they can contribute to winning teams is working against the narrative. On the court, Jackson was a member of the AAC All-Rookie Team and the Huskies' best three-point shooter. Playing out of position for much of the year due to injury, Jackson was apparently unhappy with his role.
- Advertisement -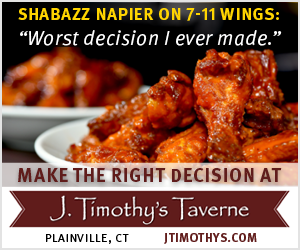 "Kevin Ollie's wonderful, we just didn't see eye to eye on how Vance can be used," Vance Jackson Sr. told Dave Borges.