The Big 12 brought an official end to their latest flirtation with conference expansion on Monday afternoon when its university presidents declined to add new members. The move is the latest in a years-long string of idiocy from America's most dysfunctional athletic conference, and one that likely (and hopefully) starts the clock on its demise.
From the moment the wheels of conference realignment began to spin, the Big 12 lacked the ability to keep up. Savvy conferences, unencumbered by the insipidity of Big 12 presidents made strong and strategic moves aimed at navigating the next economic generation of college athletics. The Big 12 watched hallmark schools exit and lesser replacements enter. By the time Louisville was off the board, the SEC, Big Ten, ACC and Pac-12 had relegated the Big 12 to second-class status. Only the Big 12 was too dumb to notice.
Monday's decision reinforces that. With an untenable power structure, a television deal that expires in 2025 and several of its proudest members underachieving, now was the time for the Big 12 to take action to stem the bleeding.
It's no secret that Texas steers the Big 12 ship, with Oklahoma a close consort. The other eight members (yes, eight) amount to little more than pawns on a chessboard. While Texas and Oklahoma can cash their substantial checks from the television networks until 2025 before absconding to the greener pastures of a real conference, the virtually worthless Kansas State and scandal-plagued Baylor will be left on the outside. And deservedly so.
The decision to forego expansion was one against the best interests of the majority of the Big 12 members. All in the name of what? Placating Texas and Oklahoma, who so clearly view their compatriots as inferior peons? Staying in the good graces of the television networks who are gleefully counting down the days until they no longer have to send a $30 million check to Ames, Iowa?
- Advertisement -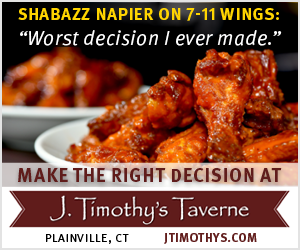 The conference is just as unstable today as it was a year ago. Arguably more, now that America has borne witness firsthand to their incompetence. To make matters worse, the conference embarrassed two dozen proud universities (and Memphis) who were forced to compete for months in this faux expansion pageant, only to be universally rejected following a two-hour meeting.
The Big 12's days are numbered. When the inevitable implosion happens, it will be well-deserved.