Hello friends! And welcome back to another installment of Fuck This Shit, in which I rant about the idiocy that is the Baseball Hall of Fame voting.
Yesterday, Ken Griffey Jr. and Mike Piazza were both voted into the HOF. I have no issue with either of these things. I do, however, have a bone to pick with the three assholes who submitted ballots without Griffey's name on them. I genuinely cannot come up with a serious rationale for keeping Griffey off your ballot. What more can you possibly want from an athlete?
As frustrating and disappointing as it is to know that there are sportswriters out there twisting themselves into pretzels to come up with some nonsense reason for not voting for Ken freakin' Griffey Jr., I'm even more pissed at the jerks who didn't even bother to submit their ballots. You're a HOF voter. What possible rationale could any one of the lucky few who actually get to vote have for not turning in their ballot? That's an honest question because I truly do not understand. Given how pissy the Baseball Writers Association of American got when Dan Le Batard had the audacity to let the general public decide his ballot (he was banned from voting FOR LIFE), how can they sit by while their brethren don't even turn their ballots in? Why is it so much worse for Le Batard to let the actual fans of the game have a say in who is in the Hall of Fame and totally fine for lazy sportswriters to not even vote at all? Especially given that the BWAA tightened their rules and 100+ people who voted last year are no longer eligible to vote.
But as obnoxious as these things are, nothing reaches the level of full Fuck This Shit quite so much as the hypocritical monsters who refuse to vote for anyone who got caught up in the PED scandal. So, you know, everyone who was good in the late 1990s and anyone someone of my generation would actually like to see in the museum. The idea that Barry Bonds isn't in the HOF is preposterous. He is the greatest home run hitter of all time. He's BARRY BONDS. If you aren't voting for him, you're an absolute joke. He was an outstanding player long before there was even a hint of PED use surrounding him, and at a time when basically everyone was using, he did too. And you know what? I DON'T CARE. Can we all stop pretending for a moment that Major League Baseball wasn't aware that dudes were juicing? They knew. Of course they knew. And they turned a blind eye to it because they desperately needed people to watch baseball again.
Let me take you back, kids, back to the summer of 1998. I was 16 that summer, turning 17 in August. Our readership trends to the young, so you all probably don't remember the state of baseball in the mid-1990s. After the strike that curtailed the 1994 season and stretched into the beginning of 1995, fans checked the fuck out. People were angry. Attendance at games plummeted and people stopped watching games at home. Pundits were calling it the death knell of America's favorite pastime. And then 1998 happened, and Mark McGwire and Sammy Sosa saved baseball. As a Yankees fan, that summer was the absolute best. As a fan of any team, you're never going to get to watch your team be as amazing and dominant as if you were a Yankees fan in the summer of 1998. I watched some or all of every one of their games that season and tuned in religiously to Sports Center every morning to see what McGwire and Sosa had managed to do the night before.
- Advertisement -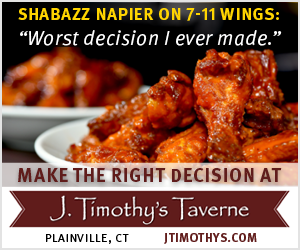 It was wonderful. It was exciting. It was fun. And it saved baseball. Their home run race brought the sport back from the dead, and now baseball writers, who covered that summer with the glee of small children getting to watch their first live game, sit in judgment of these men. Men who were playing by the rules everyone understood to be the rules at the time. If we want to stop PED use, fine, but don't act like it wasn't known and accepted at the time. Look at pictures of McGwire as a rookie with the A's and then a pic of him as a Cardinal. I'll wait. And now tell me it wasn't totally obvious that he was using something. And even knowing he was, IT DOESN'T MATTER. He broke Roger Maris's record. That isn't enough to get you into the Hall? Bullshit. Absolute bullshit. Save your moralizing. Those accomplishments are real. They happened. And, because it cannot be said enough, MARK MCGWIRE SAVED BASEBALL. The people who heap scorn on him should be ashamed of themselves. Everyone was complicit in allowing PED use to rise in baseball. And for the backlash to fall on these guys is shameful.
Roger Clemens, who won the Cy Young SEVEN TIMES, gets less than 50 percent of the votes? All because he was doing what everyone else was doing at the time. Can we stop acting like PED use was some anomaly? Or like an entire era of baseball never happened because dudes in the 1990s juiced? Because, you know what? Those games happened. And we watched them. The writers who ignore their accomplishments need to get the fuck off their high horse.
And spare me your character arguments. When Ty fucking Cobb, who was just a horrifically terrible person, is the inaugural player in the HOF that reasoning simply doesn't hold up. These guys were playing with the rules that were accepted at the time. We can dislike the rules. We can change them. But we can't pretend like the baseball of my adolescence didn't happen. This is a sport that's losing ground with fans, and yet they refuse to acknowledge that they're turning off the people they most need to check in. I have no interest in visiting a HOF that pretends the baseball I watched and loved never happened. So to the voters, get your collective head out of your ass and vote for the guys who should actually be there.
Fuck this shit.