It feels weird to write this about a coach two seasons removed from a national championship, but Kevin Ollie is still learning. As he prepares for his fifth season as UConn's head coach, the roster is now completely of his making, and the future entirely in his hands.
When Omar Calhoun and Phil Nolan began taking classes at UConn in August of 2012, Jim Calhoun was their head coach. Within two weeks, that changed. Calhoun retired, anointing Ollie as his chosen successor. Ollie and the Huskies impressed that year in a season lost to NCAA sanctions. One year later, they would shock the world — in typical UConn fashion — en route to an improbable national championship (Ollie also won a ring as an assistant on the 2011 team).
Ollie has always received disparate amounts of credit for his teams' successes. Yes, he called the plays and ran the practices, but he also inherited Shabazz Napier, Ryan Boatright and DeAndre Daniels. Ollie was both a fast-rising coaching superstar and a novice in over his head, with the prevailing narrative often dependent on the results of the last game.
He has been lauded for his inspirational leadership, the tenacious defense that has become his team's on-court hallmark and for continuing the tradition-laden "UConn brotherhood." He has also been criticized for his offensive schemes, the slow pace of play and erratic substitution and lineup decisions.
As the 2016-17 season begins this month, Ollie has a chance to prove that he has learned and adapted as his career progresses, and that he can guide a team that is truly his to the same type of success that UConn fans have grown accustomed to.
- Advertisement -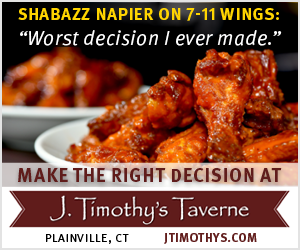 Omar Calhoun and Nolan have now graduated. The entire UConn roster is of Ollie's creation, from seniors Amida Brimah and Kentan Facey, transfers Rodney Purvis and Terry Larrier, and heralded recruits like Jalen Adams and the five-man freshman class.
Ollie will face many of the same challenges that he has encountered in his first four seasons. His roster is talented but fluid. Few players have defined roles. He will have to manage minutes carefully, maximizing the on-court impact of each lineup without disenfranchising important players with a lack of minutes, or like Rodney Purvis a year ago, demotions.
Ollie will need to hasten the readiness of his young players. In modern college basketball, the adjustment period for underclassmen is near nonexistent. Ollie will need to draw the best out of Adams and freshman Alterique Gilbert immediately.
And Ollie will need to show that he can develop the players he previously recruited. Brimah and Facey figure to be the team's starting front court. Neither has progressed to the level envisioned upon their arrival in 2014. If they struggle to match up against opposing bigs, that failure will belong to Ollie.
KenPom predicts UConn to run the 301st fastest offense in America — the Huskies finished last season 292nd. Ollie will need to show that his coaching strategies can produce the fast-paced uptempo offense that he wants — and that UConn fans are begging to see.
Ollie will likely fall short of some of these goals, and that's to be expected. But this season will demonstrate what he has learned in his time leading the Huskies and how successful he can be at translating that experience into positive change on the court.