If one hadn't seen UConn's performance in the AAC Tournament, one could be forgiven for getting a foreboding sense of "here we go again" as the Colorado Buffaloes chipped away at a 13-point lead late in the second half. But as we learned a few times last week, this Husky team doesn't fold under pressure anymore.
The ninth-seeded Huskies managed to hold off the eight-seed Colorado, 74-67, in the first round of the NCAA tournament, simultaneously setting up a second round match against (probably) Kansas while also causing most of the state of Connecticut to make appointments with their cardiologists.
Sterling Gibbs and Rodney Purvis closed the game on an 8-0 run at the free throw line, with Gibbs in particular coming up big, stepping up as the game was starting to get away and getting himself to the line three times, swishing all six shots without so much as grazing the rim. Gibbs has had his problems this year, but he was dialed in late in this one, and it may have saved the game.
With Gibbs (12 points), Purvis (19), and Hamilton (17) making big shots, this team looks the way it was supposed to look. Jalen Adams comes off the bench and makes some big plays. Amida Brimah gets five blocks and changes countless others. Miller, Omar Calhoun, and even Phil Nolan provide solid minutes, with Nolan doing a yeoman's work in keeping Colorado star Josh Scott under control in the second half.
This is the team I thought we'd see as soon as Gibbs announced his plan to transfer in. A team capable of quickly going on a scoring streak, running a menacing full-court press, and making clutch shots. A coach making the right adjustments with his personnel and his game-planning. I've criticized Ollie as much as anyone for his reliance on Nolan, but the veteran big man came up huge in this game, and Ollie gets a lot of credit for that. Just like his players, Ollie has improved tremendously since the SMU beatdown.
- Advertisement -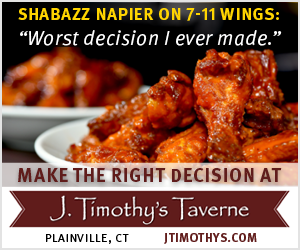 I don't know if this team will beat Kansas, the #1 overall seed and the best team in the country. But if they were ever capable of it, it's now. Good luck, gentlemen.