Randy Edsall is officially back as the coach of UConn football, and that means there's a contract for me to get my lawyer on with.
UConn has released Edsall's signed offer letter, which contains all the "material terms" that will eventually be included in Edsall's formal employment contract with UConn. The offer letter provides that UConn and Edsall will work to have that contract completed within 60 days of him beginning work, but until that time, this offer letter functions as Edsall's contract.
You've probably already seen the big ticket items: $400K salary plus $600K in "additional compensation" for media, fundraising, public outreach, etc. Basically all the stuff that coaches do that isn't actually coaching.
The third pot of money is called "incentive compensation." Edsall could get some, all or none of these dollars depending on what happens in the future. There are two possible retention bonuses, one for $300K if Edsall is still the coach on December 1, 2019, and another of $200K for still being the coach on December 1, 2021. There are also several bonuses tied to on-field success ($400K for a CFP Championship seems a little light, but, well, it's not like they'll ever need to pay that out.) At minimum, though, Edsall gets an extra month's salary if he makes a bowl game. There are also bonuses for conference championships and coaching awards.
Here's the part that's interesting. While the $400K base salary won't increase from year-to-year, the additional compensation can increase by up to $100K each year. How that's determined is slightly complicated, and not totally spelled out in the offer letter, but I can give you the basic breakdown.
- Advertisement -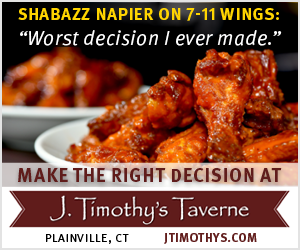 In addition to the salary, additional compensation and incentive compensation, there's a fourth, amorphous pot of cash that Edsall could potentially tap into. The "additional incentive compensation" (this is different from the previous incentive compensation) will be based on goals set annually by AD David Benedict. The offer letter gives no indication as to what those goals might be. However, this fourth pot includes up to $150K annually that Edsall could receive. So Edsall gets his $400K salary, his $600K additional compensation, whatever money he qualifies for in the incentive compensation and the AD Dealer's Choice incentive compensation that maxes out at $150K.
But wait, there's more! If he gets any money from the AD Dealers Choice pot, up to $100K of that money gets added to his next year's additional compensation. So if he earns an extra $50K from those to-be-named-later incentives, he'll get the $50K pay out AND get $50K added to his checks the following year. If he receives more than $100K from the Dealer's Choice pot, then the amount added to the next year's additional compensation will max out at $100K. Still, Edsall can earn a LOT more money by being good at his job. Which I think we're all pretty much OK with.
Important caveat, in Edsall's second year, (so starting in 2018) all of those incentive payments, from both pots, can be canceled if UConn's APR drops below 950. The university is still not screwing around with the academics.
The buyouts for Edsall's contract are reasonably timed and structured (I'm looking at you, Warde). UConn will avoid the pitfalls of Bob Diaco's buyouts by moving up the year-end decision dates on Edsall to December 1. If Edsall is complete garbage next season, UConn can fire him during the season (any point before December 1, 2017) if it's willing to shell out the full guaranteed amount of $3 million. After December 1, the buyout drops to $2 million, and $1 million the December after that.
The fourth and fifth years of Edsall's contract amount to team options, because the university can fire him without having to pay out any dollars at all. Additionally, if Edsall decides to peace out again, (he won't) he would be on the hook for identical amounts heading back to UConn.
Most of the rest of the offer letter is basic stuff. Like other coaches, Edsall will get an automobile allowance and a country club membership. But there's one more thing that isn't usual to UConn coaching contracts: Edsall's son is being given a job in the athletic department. The job itself is TBD, and Edsall Junior won't be working for his father, and, in fact, won't work for anyone who reports to Edsall. So not in the football coaching tree, basically.
I did note during Edsall's press conference that he said his daughter works for Under Armour, which, as you may know, has Maryland Athletics' apparel contract. Not saying nepotism, except, well, yes I am. While private companies are free to hire whomever they want for whatever reasons they want, UConn is a public university, one currently in a severe budget crunch. I can't imagine our state's taxpayers, not to mention all the students whose fees add an additional $12M annually to the athletic budget are going to be super OK with their money being used to give a job to the football coach's kid.
But hey, I'm sure UConn did a thorough job searching for a coach and got the very best terms they could. Right, guys? Right?