Holy Cross def. Providence, 84-75
In what was billed as a match-up between two Hall of Fame point guards, Bob Cousy and the Crusaders got the better of Lenny Wilkens and the Friars in our first day of voting. The Houdini of the Hardwood was the difference in this one, scoring 36 points on 13 of 20 shooting while holding Wilkens to 6 of 17 shooting with 5 turnovers. With Marvin Barnes struggling to stay on the floor due to foul trouble, Providence just didn't have enough to win.
Ryan Gomes was Providence's best player on the day, and Austin Croshere came off the bench and performed well, but Cousy and Tommy Heinsohn weren't to be stopped on this day. Holy Cross moves on to face Georgetown, the #1 seed in the East.

---
- Advertisement -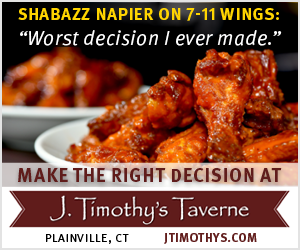 West Virginia def. Pitt 78-74
The Panthers couldn't keep up with the Mountaineers' backcourt, as Jerry West and Hot Rod Hundley exploded for 48 points. West, in particular, filled up the box score, finishing with 31 points on 12 of 19 shooting and adding 7 rebounds, 6 assists, and three steals.
Pitt received standout play from Billy Knight, good for 21 points and 10 rebounds, and Charles Smith, who offered up 13 points and 11 rebounds of his own. In the end, however, it wasn't enough, and West Virginia will go on to play North Carolina, the #1 seed out of the South region.